COMPANY
Love of design

My childhood years of admiration for my father's "Anatomia" fibreglass chair made me dream of reviving production and marketing of his bold design. That idea grew steadily in my mind until….Pro Feel Design was established in January 2007. Quality materials, timeless items created by sustainable development and practical user solutions are important attributes of good design, and we pay special attention to these elements in production. The domestic origin is important to us, so we produce and market all of the pieces we sell. This means we can also stand firmly behind our quality guarantee.
- Maarit Miettinen CEO
Address:
Pro Feel Design Oy
Liinasaarenkuja 3-5 g 13
02160 Espoo
FINLAND
Please contact us:
e-mail: info (at) profeeldesign.fi
DESIGNER
Ahti Kotikoski, Finnish interior architect and designer
"Function, ergonomics and esthetics"

Following his graduation as an interior architect in 1969, Ahti Kotikoski launched his career with an architectural firm run by Kaija and Heikki Sirén. During his time there he worked on a number of projects, including designing the interior for the Helsinki Comprehensive School (Helsingin Suomalaisen Yhteiskoulu or SYK), as well as banks and parish halls.
Kotikoski also designed the interior for what was at the time the world's largest log cabin, located in Japan. He converted a golf club restaurant into a distinguished Finnish home and worked on the interior of a congress centre in Baghdad, Iraq.
Under the stewardship of his next employer, Erik Uhlenius, the young designer completed interiors for the Havis Amanda restaurant, the Finnish petroleum products marketing company Neste, the headquarters of the Union Bank of Finland (SYP), and the Luxemburg branch of the Finnish commercial bank KOP.
In 1980 Kotikoski branched out to set up his own studio. Among a wide selection of furniture he designed, his Anatomia chair and Apollo range are his best-known pieces. He has since completed interiors for hundreds of private homes and villas, often turning to his favourite elements, wood and glass.
He has also worked widely on boat design, having begun sketching his first boats at the end of the 1970s. His designs have won in events such as the Gotland Runt regatta, Päijänne Sailing, the Emäsalo Run in 2011 and the Finnish Sailing Championship. Kotikoski currently owns a Wind 35 sailboat, one of his own designs.
PRODUCTS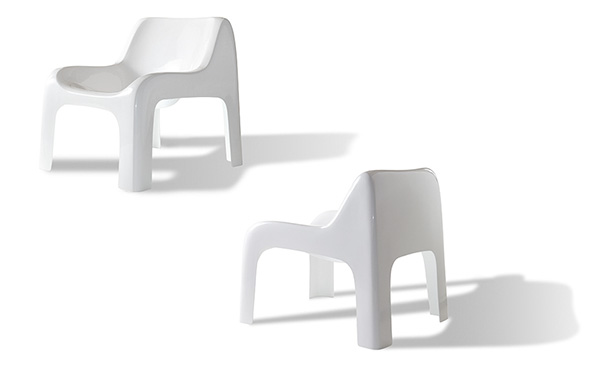 Anatomia Chair – Timeless design
Although it's been more than 50 years since the design of our flagship product, Anatomia still has a very fresh contemporary design and appearance that appeals to furniture collectors and interior designers worldwide. Its timeless quality and award-winning credentials make it a central part of Finnish design history.
Anatomia Chair gained interior architect Ahti Kotikoski a prize in Tuoli -68 (Chair -68), an internationally recognised design competition in 1968. The jury including artist Tapio Wirkkala, as representatives of SIO  Lilli Kolmijoki-Halonen and Lasse Ollinkari, as representatives of SAFA architect Juhani Pallasmaa, and as invited foreign specialists professorArne Jacobsen and artist Robin Day.
The jury noticed: "The young designer has examined the anatomy of the chair by using himself and his friends as guinea pigs. In this way an exceptional chair was formed, when considering sitting comfort, construction and figure, approaching universal trends."
The chair is suitable for public venues as well as private spaces, arranged individually as an eye-catching detail, or in striking groups. As its name suggests, Anatomia provides very comfortable seating.
The chair is available in a range of modern colors, and can be supplied with matching leather upholstery for a more upscale or executive look. Its minimalist lines and attention to ergonomics also pick up popular trends in interior furnishing and decoration in many of the most important international design centres.
Every Anatomia Chair is unique. A numerical code and a signature of designer Ahti Kotikoski are laminated on the base of the chair to assure customers of its authenticity.
We manufacture our Anatomia chairs at the Artekno factory in Finland to ensure quality craftsmanship. Anatomia was granted the "Design from Finland" designation in June 2013.
Anatomia Chair without upholstery                  
Anatomia Chair with leather upholstery         
Please ask for price info & order by sending us e-mail to info (at) profeeldesign.fi
Apollo series – Ergonomics meets resilience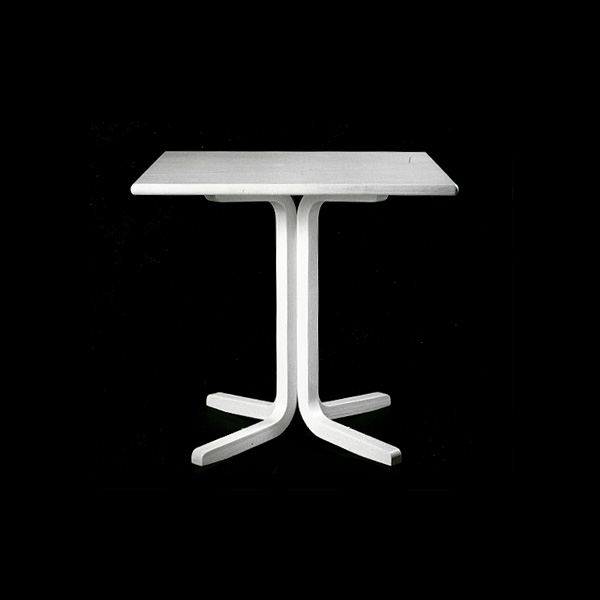 Ahti Kotikoski's Apollo designs appeared in the 1980s and includes a series of tables and chairs. Because of their durability and stackable nature, Apollo chairs are extremely well-suited for use in public spaces. Supplied with or without upholstery, the chair is sturdy while providing users with a comfortable seating experience. Apollo table tops can be supplied in a variety of dimensions, depending on customer needs. The tables are made of molded birch but other veneers may be used if required.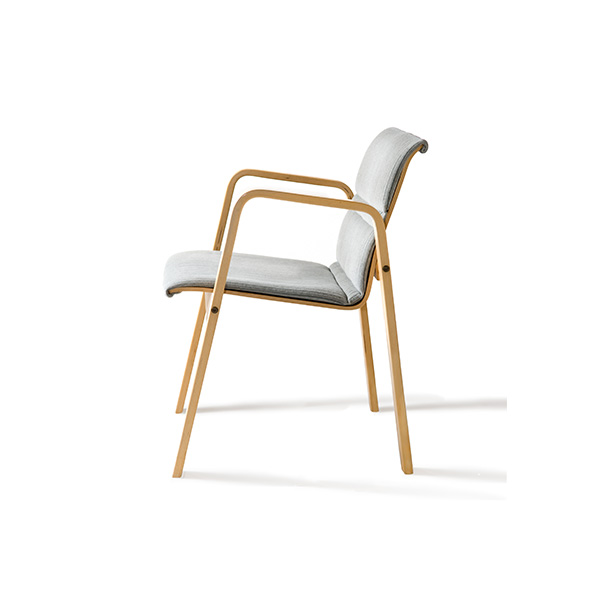 The Apollo chair carries a solid third-party endurance guarantee. The piece has been subjected to stress tests by the Technical Research Centre of Finland VTT, which found that Apollo sustained more than twice the level of fatigue normally applied to restaurant seating. No other chair has withstood the same level of stress. As a result, the Apollo chair has emerged as a must-have for public use and in other instances where product endurance and durability are essential.
HOW TO BUY?

Order our your own piece of unique design by sending us e-mail:
info (at) profeeldesign.fi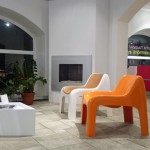 Interior projects / public spaces
Our products are available for sale to businesses as well as private individuals. We don't sell using a traditional "in-shop" approach, but will deliver our products to a desired location so our customers can test them as part of an actual interior.
Once purchased, our delivery time is ten weeks from the order date. Don't hesitate to contact us. We will be happy to arrange a viewing or to provide a quotation.

Rentals
We offer a range of fittings for temporary use at events such as exhibitions, stylings, business events, and advertising sets or just to try out. If you try out a piece and decide to purchase it later on, we will deduct the rental cost from the total price of the product. However remember that it takes ten weeks from your order date to deliver the desired products. Contact us at the details provided below for more information!